Congratulations to the 2022-2023 Leadership Lawrence County Adult & Youth Classes for completing their programs and graduating last week. Leadership Lawrence is a professional development opportunity that broadens perspectives and allows participants to gain increased understanding of community dynamics and public issues. We are proud to say that the program is celebrating its 31st year!
Each year, the Leadership Lawrence class is required to select a class project to devote their time together to bettering a part of Lawrence County. This year, the class chose to make improvements to the facilities of Lawrence County's newest nonprofit, Hope Haven Pregnancy Center. The class raised nearly $7,000, along with donations of furniture, office supplies, and labor to Hope Haven. The money was used to purchase necessary needs at their Center and any portions that remained was given straight to the nonprofit.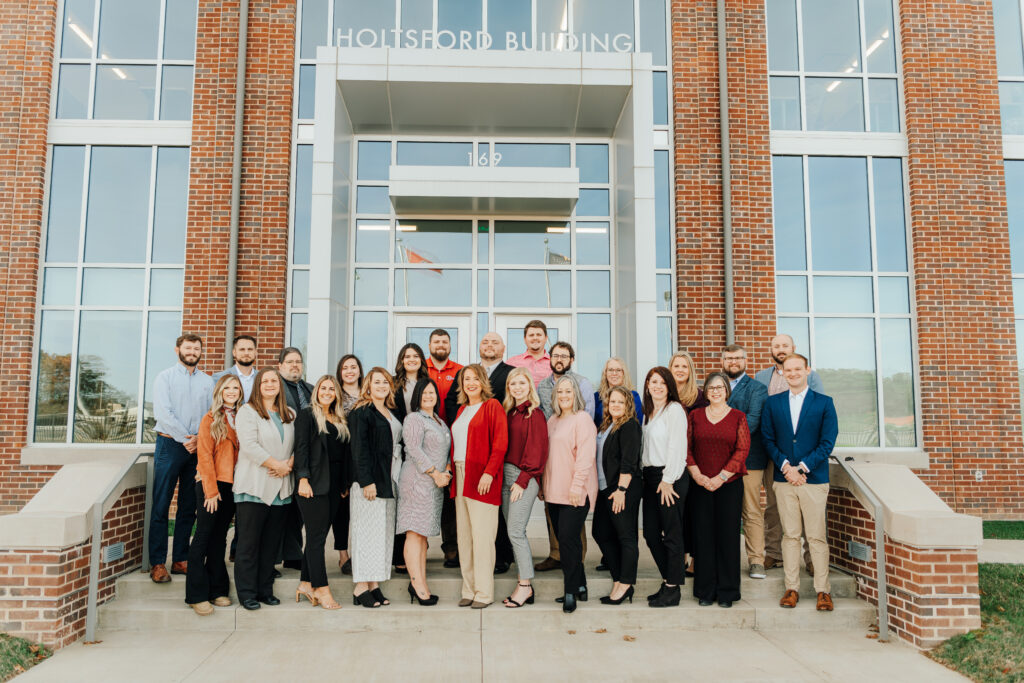 The Leadership Lawrence program consists of those who live or work in Lawrence County and develops their leadership skills and knowledge of the county they serve. The class entails nine sessions though out the year that includes Lawrence County history, local and state government, and personal and community development, along with other topics that pertain to life in Lawrence County. 
Leadership Lawrence's Class of 2022-2023
Rob Alford, Special Industry Training and Evening Coordinator, Tennessee College of Applied Technology
Shaylee Burleson, Director of Growth and Outreach, Southern Tennessee Regional Health System, Lawrenceburg
Cody Cabaniss, Realtor, Keller Williams Real Estate
Trea Dunnavant, Director, Lawrence County Substance Abuse Prevention Coalition, Sponsored by Evers Construction
Rebecca Elkins, Lead Cashier, Lawrenceburg Utilities Systems
Kelcy Gang, Deputy Register, Lawrence County Register of Deeds Office
Amanda Hunt, Insurance Agent, Markus Insurance Agency, Inc.
Corey Jewell, Mechanical Design Engineer, DRM, LLC
Brendon Kirby, Vaccination Supervisor, Aviagen
Michelle Koenig, Dean for Access, Retention, and Regional Services, Columbia State Community College
Jacob Laws, Personal Banker, First Farmers
Charlsi Legendre, Executive Director, Kid's Place – A Child Advocacy Center, Sponsored by Christensen Transport
Lee Mckissack, Field Services Supervisor, Loretto Telecom
Karen Niedergeses, Executive Director, The Shelter Inc., Sponsored by Modine Manufacturing
Kelly Odom, Grant Accountant, Lawrence County Office of Accounts and Budgets
Brenda Perry, Affiliate Broker, ReMax Pros
Emma Roberson, Marketing Manager, Lawrence County Chamber of Commerce
Landon Saunders, Owner, Cloud 9 Wireless, LLC
Victoria Shepherd, Relationship Banker, First Horizon Bank
Paden Smith, Senior Accountant, Cushman and Wakefield, Previously with Doss Brothers Construction
Hannah Beth Smith, Customer Care Specialist, CapStar Bank
Heather Tidwell, Human Resource Manager, Graphic Packaging
Melanie Williams, Loan Processor, Bank of Frankewing
Rance Wright, Assistant Operations Manager, AllSource Logistics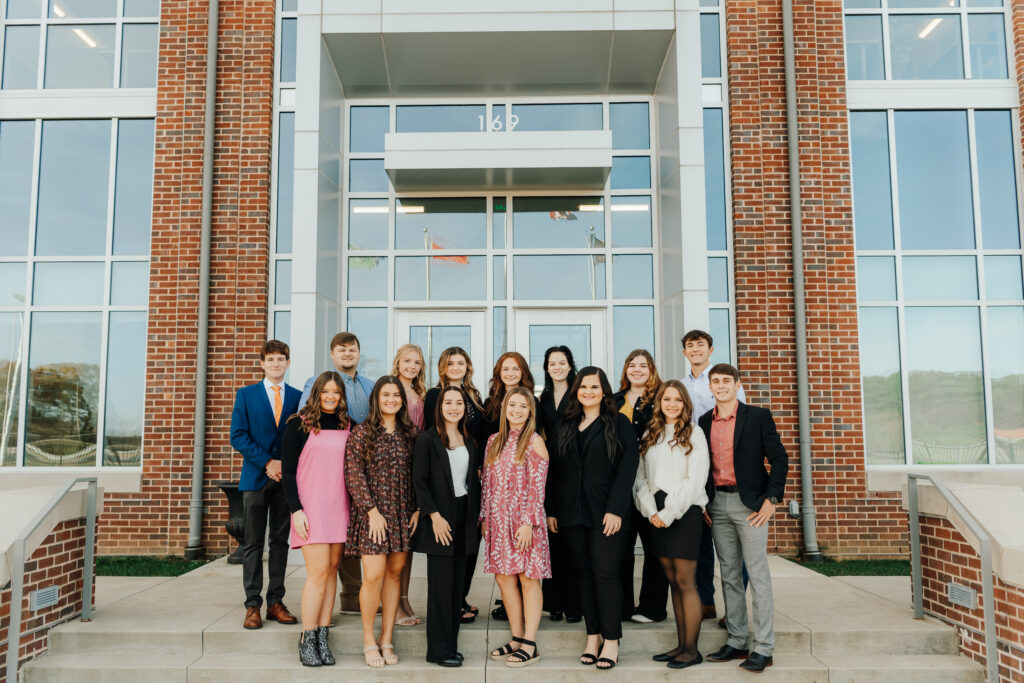 Youth Leadership Lawrence is an eight-month program for high school juniors and seniors in Lawrence County. Throughout the eight months, students enhance their skills in leadership, professionalism, communication, and team building. In addition, participants learn about history, culture, business, manufacturing, and economic development while getting to know other students from other local high schools in the county. Participants build relationships and truly become a team with a common vision. Not only does it enhance cooperation among schools, but it also develops a greater sense of community pride.  
Youth Leadership Lawrence's Class of 2022-2023
Loretto High School
Aniston Judkins, Senior
Kenslee Pennington, Junior
Sydney Stepp, Senior
Lawrence County High School
Ethan Brown, Junior
Graham Burks, Senior
Carter Hughes, Senior
Ethan Magee, Senior
Ashley Rhinehart, Junior
Jacie Scott, Junior
Kade Shultz, Senior
Gracie Trousdale, Junior
Callea Williams, Senior
Summertown High School
Sidney Blackwood, Senior
Marissa Hay, Senior
Tara McMasters, Senior
Teaghan Moyer, Senior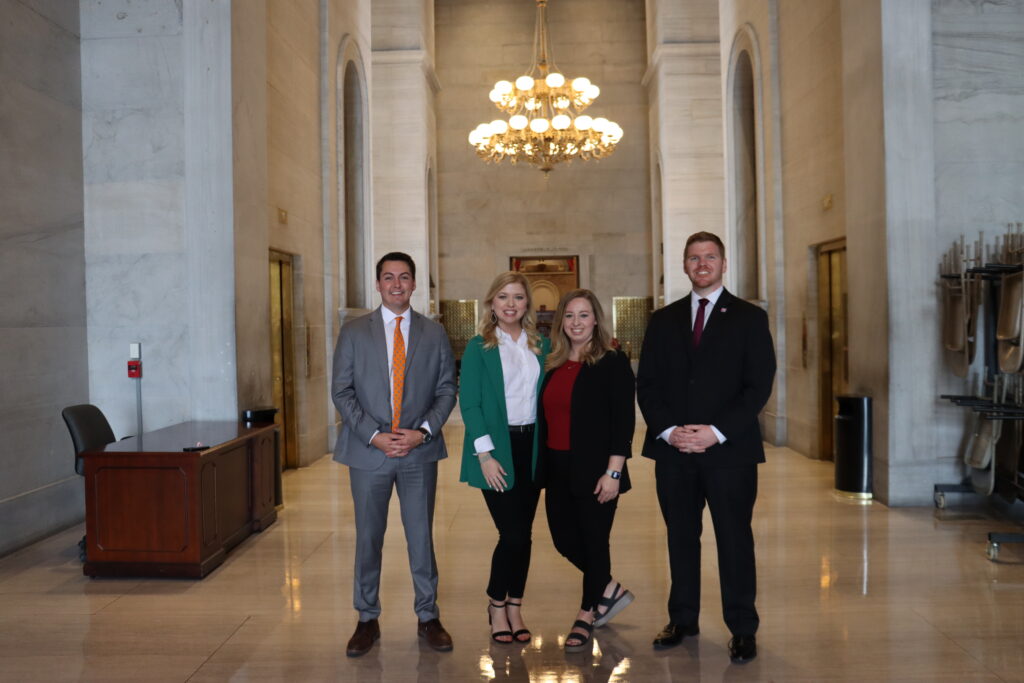 The Lawrence County Chamber of Commerce congratulates all of our Leadership Graduates! Thank you for your time and all the contributions you made to the program. We also express our appreciations to the employers that allowed each of our participants the time to dedicate to the program. We hope that the connections made through this program will follow each of our participants through their careers and personal lives.
You can find photos of the 2022-2023 Leadership Lawrence Classes here.
About the Chamber
The Lawrence County Chamber of Commerce is a network of businesses, industries, local governments, utilities, and private citizens that are committed to improving the quality of life in Lawrence County, Tennessee through economic development, community development, tourism marketing, and workforce development.