Lawrence County offers an abundance of electric power, natural gas and water to support growing companies.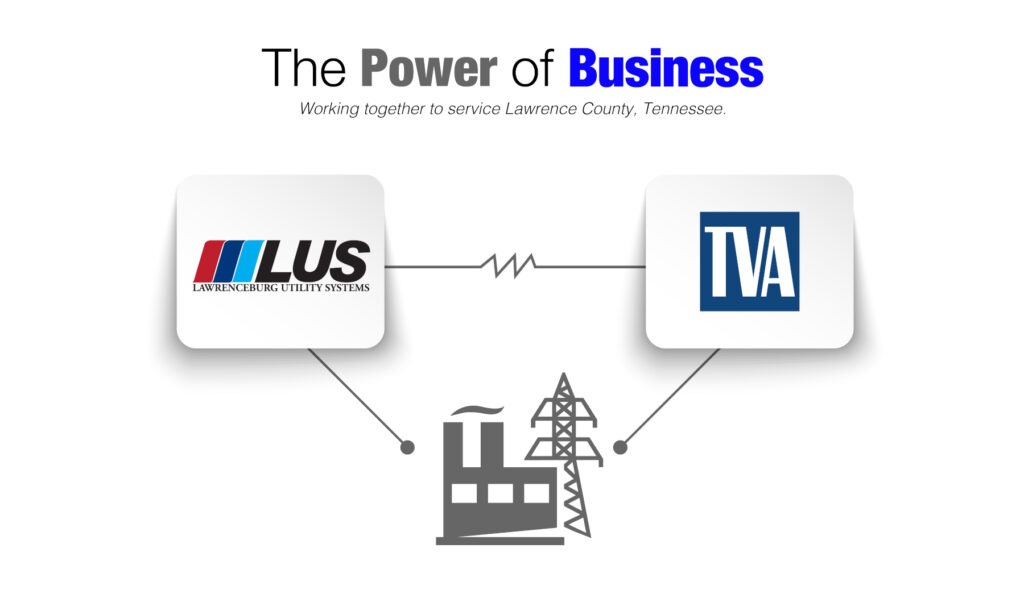 Reliable, Low-Cost Electricity
Tennessee Valley Authority (TVA) and Lawrenceburg Utility Systems partner to provide the electricity that powers business and industry in Lawrence County. TVA has delivered 99.999 percent reliability since the year 2000. Today, it's one of the largest transmission systems in North America. How large? TVA's 16,200 miles of line—enough to span the United States six times—deliver power to 154 providers and 9 million people over 80,000 square miles across 7 states.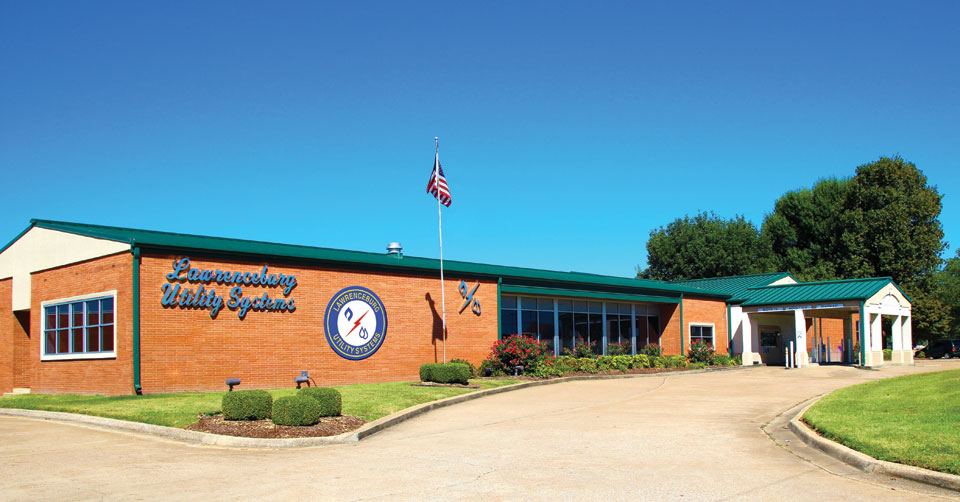 Natural Gas in Lawrence County is served by two municipal distributors: Lawrenceburg Utility Systems and the City of Loretto. Lawrenceburg Utility Systems has access to two natural gas suppliers: East Tennessee Natural Gas and Texas Eastern. Both run southwest to northeast through the county, providing abundant natural gas availability for business. This provides redundancy and a unique reliability for businesses looking to operate in the greater Lawrenceburg area, where Lawrenceburg Utility Systems serves more than 6,500 customers and maintains more than 300 miles of distribution infrastructure.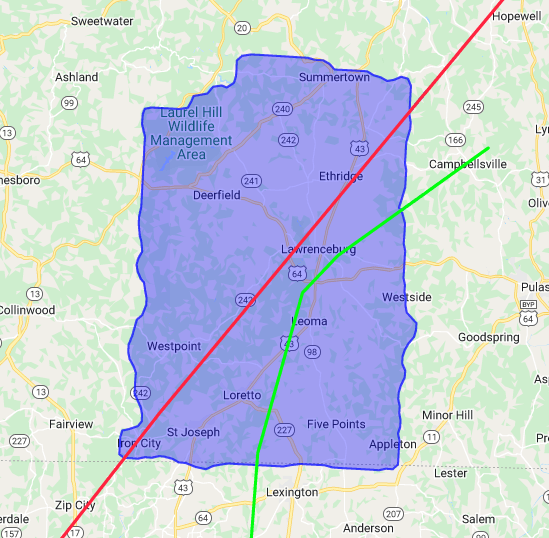 Water and Wastewater Districts
Lawrence County is home to many utility districts that provide high quality water to businesses and residences alike. For industrial and commercial operations, the City of Loretto and Lawrenceburg Utility Systems provide the greatest capacities of water and wastewater treatment for mid-to-large scale operations. Lawrenceburg Utility Systems operates a water treatment plant that is rated to provide 9 million gallons of water each day. Today, the water plant has an excess capacity of more than 6 million gallons per day. Lawrenceburg Utility Systems' wastewater treatment plant is a state-of-the-art sequencing batch reactor that can treat up to 11.25 million gallons of waste water each day. Today, the wastewater plant has an excess capacity of more than 9 million gallons per day.