LAWRENCEBURG, TENN. — Each year, the Lawrence County Chamber of Commerce sets aside a period of time to celebrate and bring awareness to various industry sectors operating in Lawrence County.
"In June, we celebrate Agriculture Week and November is reserved for Small Businesses ahead of the Christmas season," explained Ryan Egly, President & CEO of the Lawrence County Chamber. "In October, we take a week to recognize our local manufacturers and the great impact they have on our economy."
Manufacturing Week 2022 was observed the week of October 10 in conjunction with National Manufacturing Day on Friday, October 7.
Manufacturers employ nearly 14 million workers nationally, including 359,000 Tennesseans and nearly 11,000 workers within Lawrence County's labor shed. Of all jobs in Lawrence County, 22.5% are directly tied to manufacturing. The automotive, food, chemical, and metal fabrication industries make up the largest manufacturing sectors in our region.
On Tuesday, October 11, the Chamber hosted a group of plant managers, controllers, and human resource professionals at their annual Industrial Appreciation Breakfast.  Dr. Kendrick Curtis of the Middle Tennessee Industrial Development Association served as the guest speaker highlighting the upcoming 2023 Middle Tennessee Wage & Benefit Survey.  This bi-annual research is conducted by Middle Tennessee State University and published to aide manufacturers in their assessment of regional wage trends.  The event was sponsored by Lawrenceburg Utility Systems.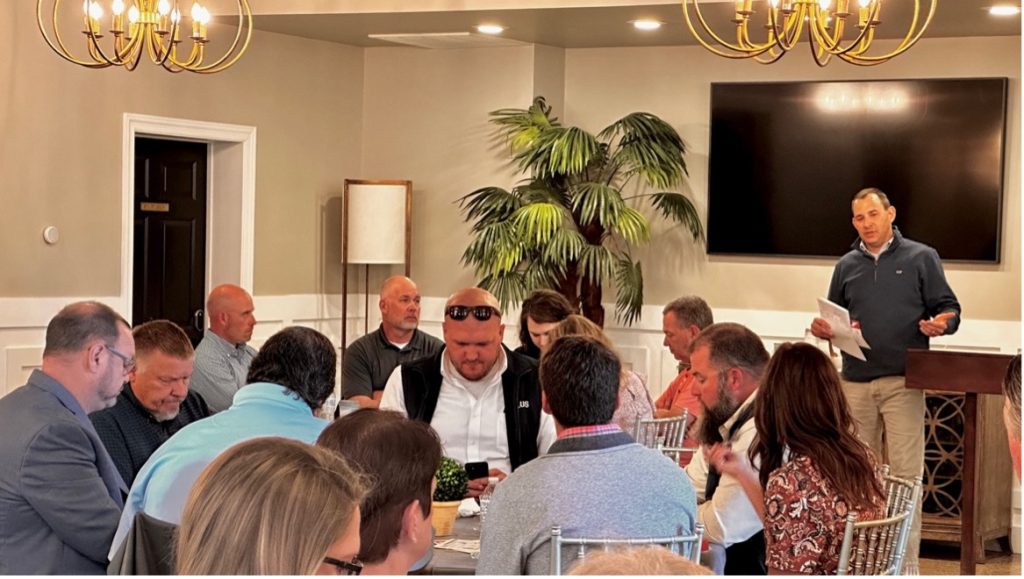 Vic Pusser, General Manager of Lawrenceburg Utility Systems said, "Manufacturers aren't only key accounts for our company, but they serve Lawrence County as key stakeholders in our community. LUS is proud to serve and support manufacturing operations as they grow locally."
Officials, including representatives from U.S. Senator Bill Hagerty's office, the TN Department of Economic & Community Development, the Tennessee Valley Authority, and Lawrence County Executive David Morgan, were also in attendance.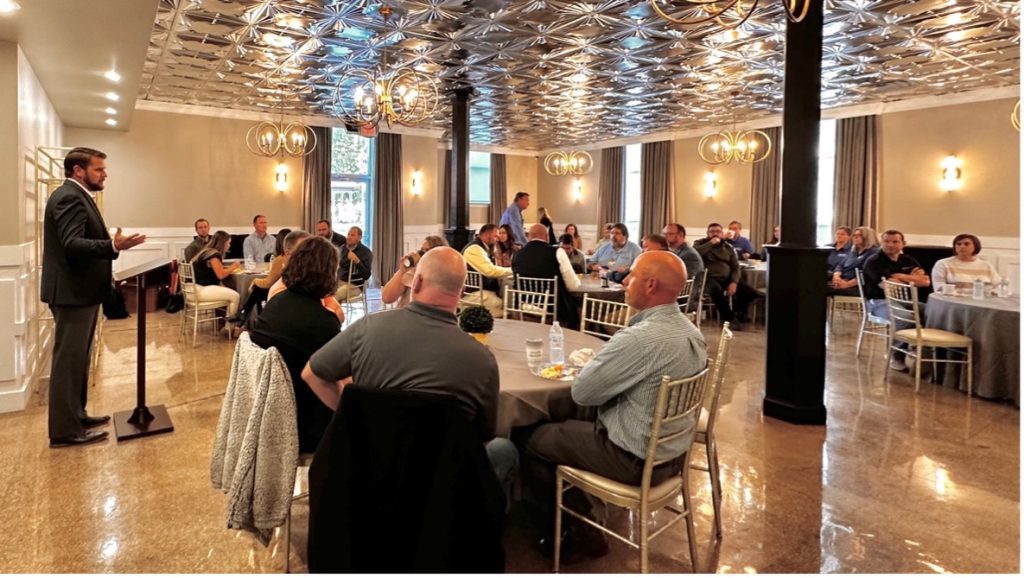 "Over the last few years, our manufacturers have committed to create more than 1,000 high-quality jobs in our community. More than half of those committed are already filled, and there are even more on the way. I am grateful for the opportunities created for our citizens and look forward to supporting these businesses well into the future," said Lawrence County Executive David Morgan.
On Wednesday, October 12, the Tennessee Colleges of Applied Technology (TCAT) at Hohenwald and Pulaski showcased programs designed to support regional manufacturers at their Lawrenceburg Instructional Service Center located at the Tennessee Enterprise Center. There, students can become certified as an industrial maintenance technician or a machinist. Governor Bill Lee was on hand, joining students and local leaders to cut the ribbon at TCAT Pulaski's CNC Machining Technology Program.
Governor Lee stated, "[I'm] excited to announce Tennessee College of Applied Technology Pulaski's expansion into Lawrenceburg with their new state of the art CNC machining space. Tennessee is dedicated to preparing the next generation of our workforce, & this facility will expand opportunity in southern Middle TN."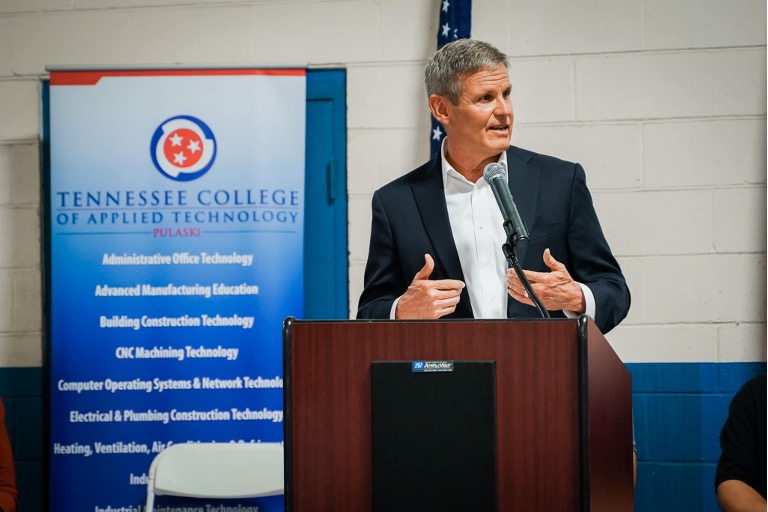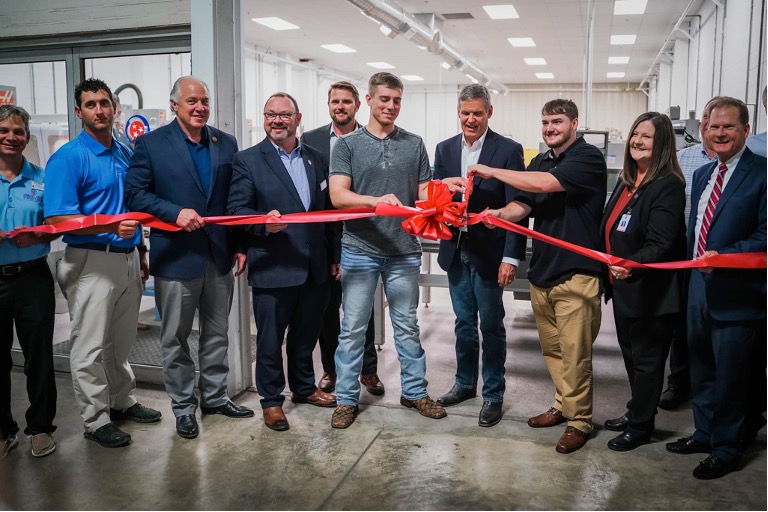 To build upon the workforce focus, Hope Thomason (Workforce Development Coordinator for Lawrence County) facilitated conversations between human resource managers and local elementary, middle, and high school students as part of Work Ethic Wednesday. The focus of the discussion was not only the importance of learning a skilled trade, but also the importance of learning key life skills including communication, punctuality, and character.
Thomason states, "If our goal is to increase the number of manufacturing jobs in the county, then building bridges between students and employers is essential.  One way we do that in Lawrence County is by making our students aware of career opportunities early on and having a correlating industry certification or technical program ready for the student to access.  Really, this is how we close the skills gap."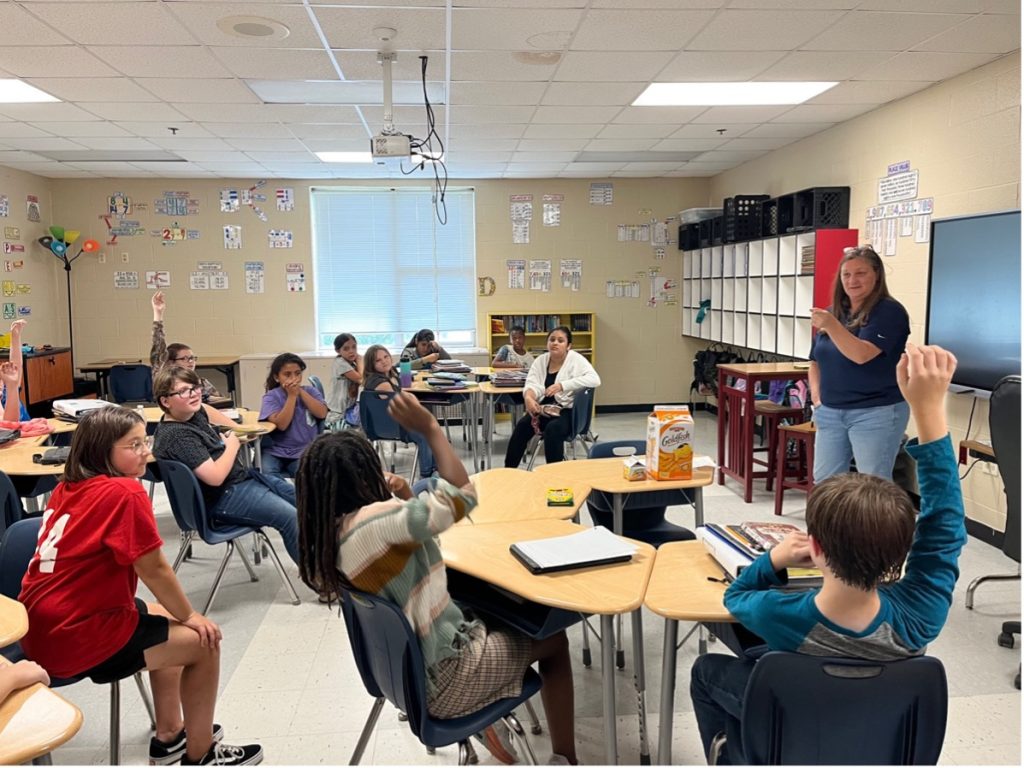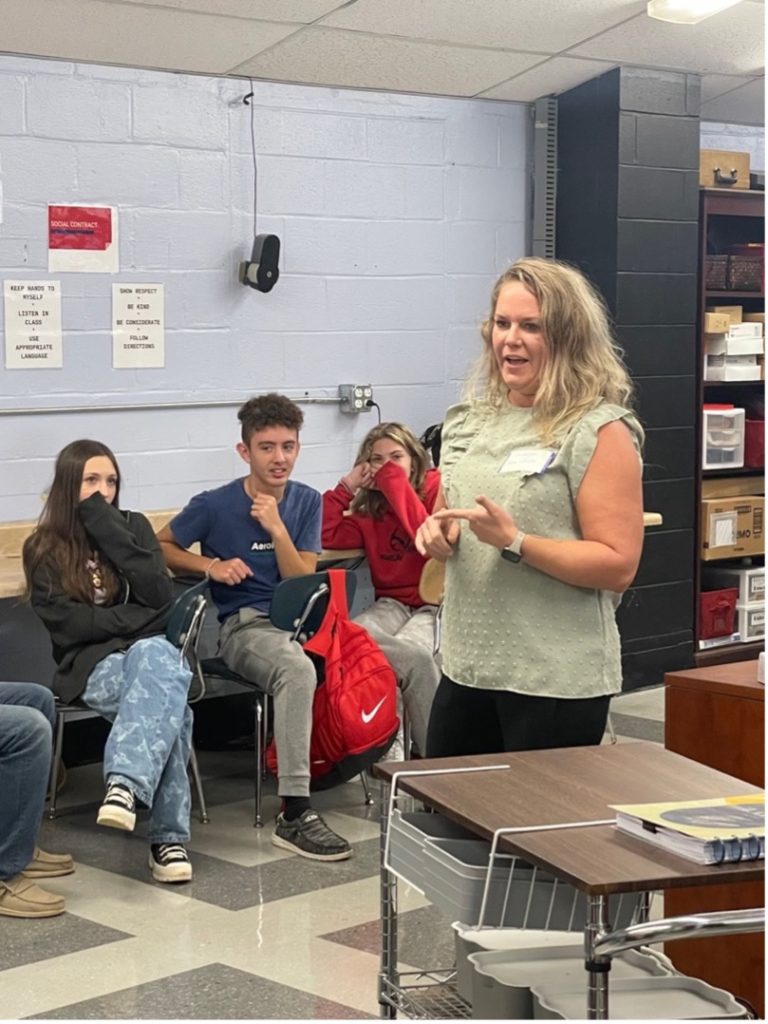 The Chamber is also working to expand the industrial site inventory required to attract new manufacturing investment.  Earlier this year, the Tennessee Department of Economic & Community Development awarded a $2 million site development grant to purchase a new 150-acre site.
"Economic development is a simple formula consisting of geography, labor, business climate, and community.  Being in Tennessee puts us ahead of the competition as our location and our business climate is hard to compete with, and being in Lawrence County helps us win." Egly further explained, "We are the company—or in this case the companies—we keep.  It's only fitting to honor and celebrate our manufacturing community this week by renewing our commitment to their success."
About the Chamber
The Lawrence County Chamber of Commerce is a network of businesses, industries, local governments, utilities, and private citizens that are committed to improving the quality of life in Lawrence County, Tennessee through economic development, community development, tourism marketing, and workforce development.
Contact: Ryan Egly | 931.762.4911 | ryan@lawcotn.com