LAWRENCEBURG, Tennessee – October 10, 2023 – The Lawrence County Chamber of Commerce is excited to join the nationwide celebration of Manufacturing Week, honoring the ingenuity, dedication, and innovation of manufacturers across the country. This annual campaign, running from October 6th until October 13th, seeks to showcase the critical role manufacturing plays in our economy and everyday lives.
As part of the annual campaign, the Lawrence County Chamber hosted its annual Industry Appreciation Breakfast on Tuesday, October 10. Forty local industry leaders and economic development stakeholders gathered at the Lawrenceburg Golf and Country Club for networking and an economic update. Doss Brothers Construction served as the presenting sponsor of the event.
As part of the economic update, Chamber President & CEO Ryan Egly cited strong job growth among existing industries, population growth, and income growth that is outpacing inflation.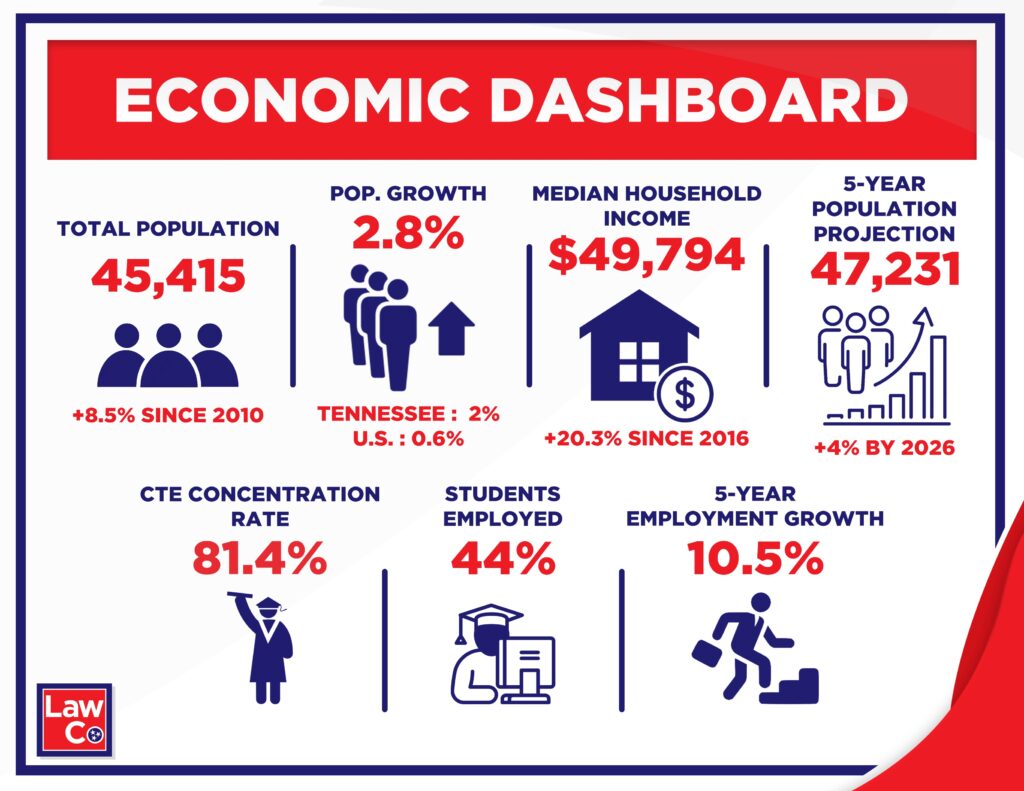 "Words cannot express how grateful we are to have such a strong manufacturing base in Lawrence County," Egly explained. "20% of our workforce participates in manufacturing and that number is growing."
In July, the Lawrence County Chamber joined company officials from Magna International and Blickman Industries to announce that their respective operations would be locating in Lawrenceburg. These new operations have committed to create nearly 300 new manufacturing jobs over the next five years.
Job seekers interesting in local manufacturing jobs can visit LawCoJobs.com or Jobs4TN.gov to learn more.
View photos from the event here.
About the Chamber
The Lawrence County Chamber of Commerce is a network of businesses, industries, local governments, utilities, and private citizens that are committed to improving the quality of life in Lawrence County, Tennessee through economic development, community development, tourism marketing, and workforce development.