LAWRENCEBURG, TENN. — Through the contributions of Edwards Oil Company to The Lawrence County Economic Development Foundation, Jubilee Trading Company is now the newest member of The Lawrence County Chamber of Commerce. Chamber members at the Visionary and Advocate investment level, like Edwards Oil Company, have the opportunity to gift a Chamber membership to the non-profit of their choice.
Jubilee Trading Company is a non-profit that supports artisans around the world. Their mission is to foster hope and resilience by creating opportunity and empowerment through dignified, sustainable work both globally and locally– and with every purchase you make with them, you get to play a part in that story.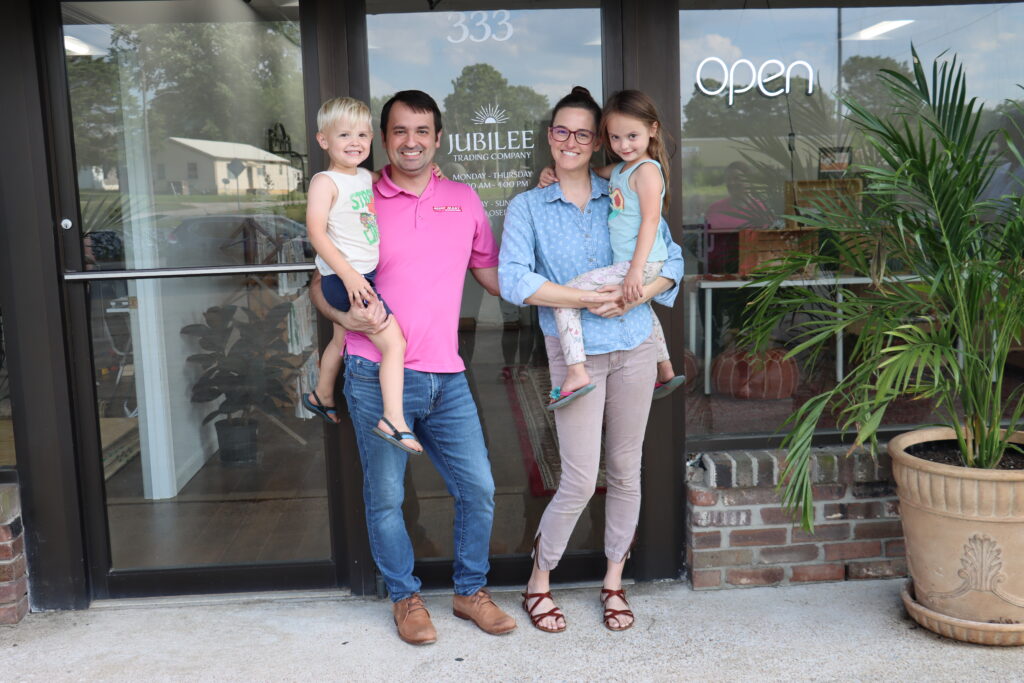 Executive Director Stephanie Edwards began what is now Jubilee Trading Co. in 2015 working from home selling her art online. Jubilee carries Highland Ridge Decor, Stephanie's line of handmade steel art that she makes with her dad, Steve Dixon. Since 2019 she has also partnered with a group of leather artisans in Morocco, creating stable jobs for her partners by generating consistent sales for them.
In their newly opened storefront you'll find these leather goods from Moroccan partners, Stephanie's metal art designed and fabricated in Tennessee, tea towels designed and printed here in Lawrence County, houseplants from Tennessee nurseries, and candles hand-poured on site.
In addition to Jubilee's own products, the store carries handmade goods from other social good brands– businesses that make the world a better place by providing good jobs with fair wages to people who need them most. Right now, you'll find products made in Honduras, Kenya, Azerbaijan and Ethiopia, with new offerings arriving all the time. Anna Garretson manages the storefront and will be happy to show you around! Soon, Anna will also offer candle pouring workshops open to the public and for private parties.
While Jubilee Trading Company is a 501(c)3 nonprofit, they aren't asking for donations. Your purchases fund their work of providing business coaching and logistical support to similar artisan brands around the world who are making a difference in vulnerable communities. Behind the store, they have a warehouse offering third-party logistics services to these global handmade brands who need a team in the US to get their products out to customers. Christina Titus manages the warehouse and serves these brands by making sure all of their customers get what they need on time.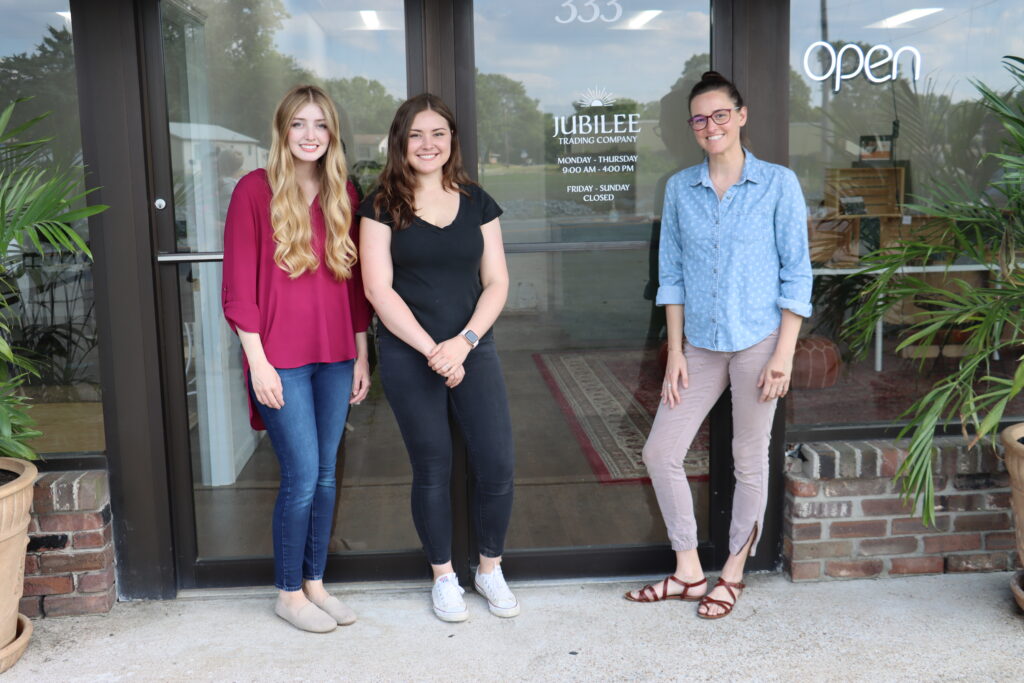 "Together we rise" is more than their tagline, it's their business model. The mission is self-funded by sales to customers, generating jobs and earned income for artisans instead of handouts. From their sales, Jubilee is able to further support these projects with coaching and administrative help so they can continue to grow. At Jubilee Trading Company, everyday consumers have the power to change the world by shopping with purpose and bringing the company's vision to life.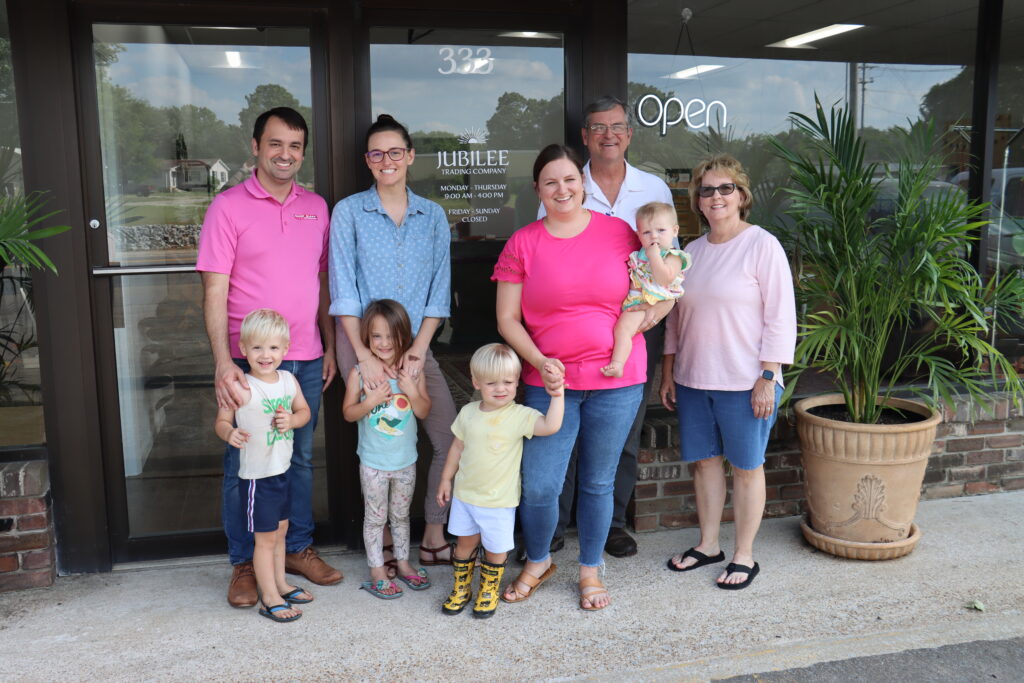 A ribbon cutting is scheduled for Tuesday, July 11th, at 8:00 am to celebrate the opening of Jubilee Trading Company. They are located at 333 West Gaines Street in Lawrenceburg! Check out their website for more information about Jubilee Trading Company.
About the Chamber
The Lawrence County Chamber of Commerce is a network of businesses, industries, local governments, utilities, and private citizens that are committed to improving the quality of life in Lawrence County, Tennessee through economic development, community development, tourism marketing, and workforce development.